Ridiculously Patriotic Trivia About Eagles
Since the days of Game of Thrones, men have relied on birds to complete tactical missions unsuitable for land dwellers. Today that tradition continues as eagles are now being trained by the French military to take down rogue drones- a fitting way, in our opinion, to dismantle these airborne annoyances. Still, being able to intercept Amazon deliveries and prevent peeping Toms is just one way eagles achieve the status of bad-ass birds. Here are a few more reasons why eagles have no equals.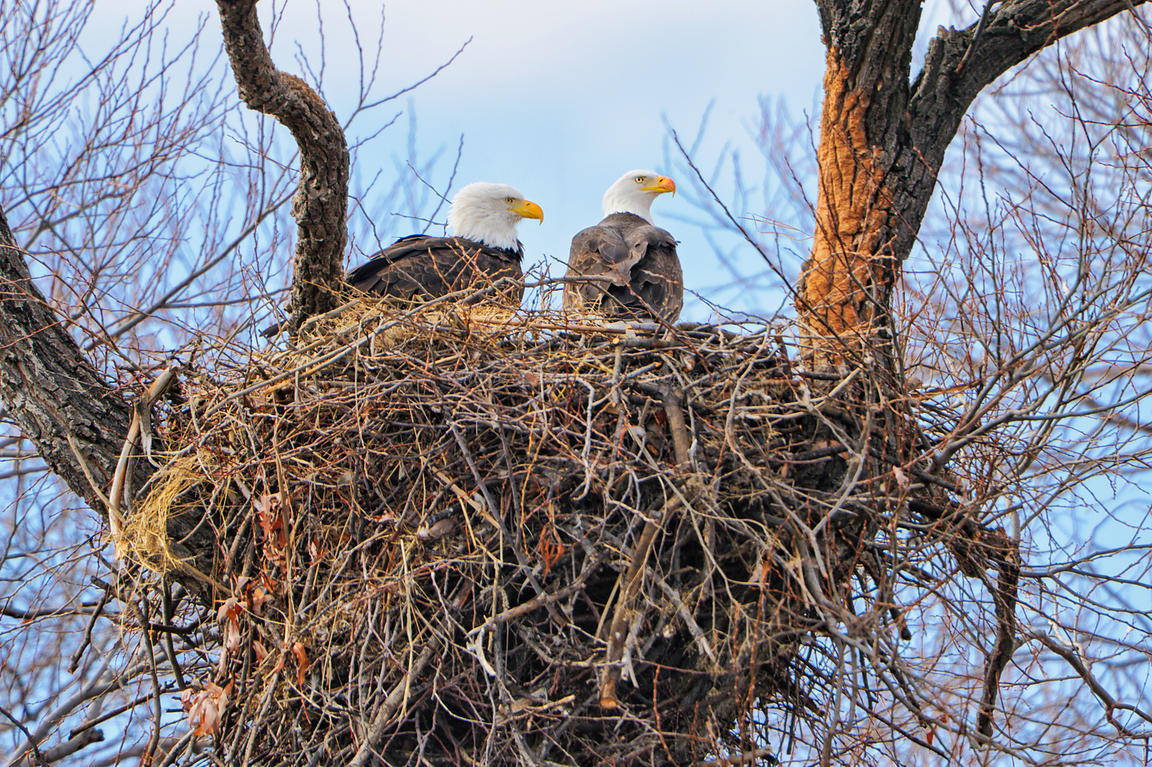 They Go Big When They Go Home
Like Duke Cannon's Bricks of Soap, eagle's nests, referred to as an aerie or eyries, can be unusually large. The biggest nest ever recorded was found in Florida – it weighed almost 3 tons and was 20 feet deep and 9½ feet wide. Definitely more spacious than a Manhattan apartment, at just a fraction of the cost. The aerie to the left is a well-appointed 3BR/2BA with ample storage and an open concept floor plan, perfect for entertaining.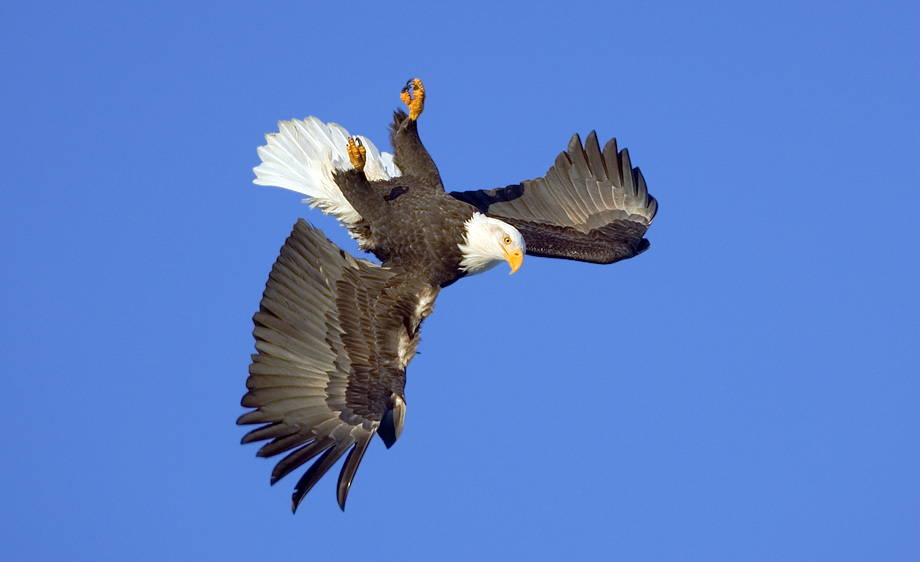 Eagles Are the Original Blue Angels
When it comes to impressing potential mates, eagles do not use Axe body spray or wear backwards flat-brimmed hats. Instead, eagles often perform aerial acrobatics, like loops and spins, to dazzle others or claim their territory. Although perhaps in the future, male eagles will bring a beat-up drone to females to illustrate their alpha skills and disdain for modern technology.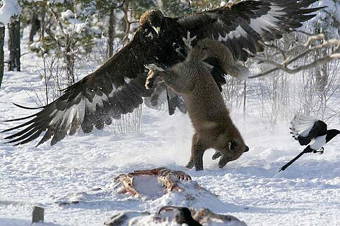 Eagles Are Big Game Hunters
The grip of an eagle's talons can reach (and even exceed) 400 pounds per square inch, making their grip about 20 time stronger than the average humans. So it's no surprise that some eagles will prey on animals several times heavier than themselves. A bald eagle once took flight while it had 15-pound deer fawn in its grips. So if you see an eagle flying over a backyard BBQ party this summer, expect it to grab more than just your hot dog.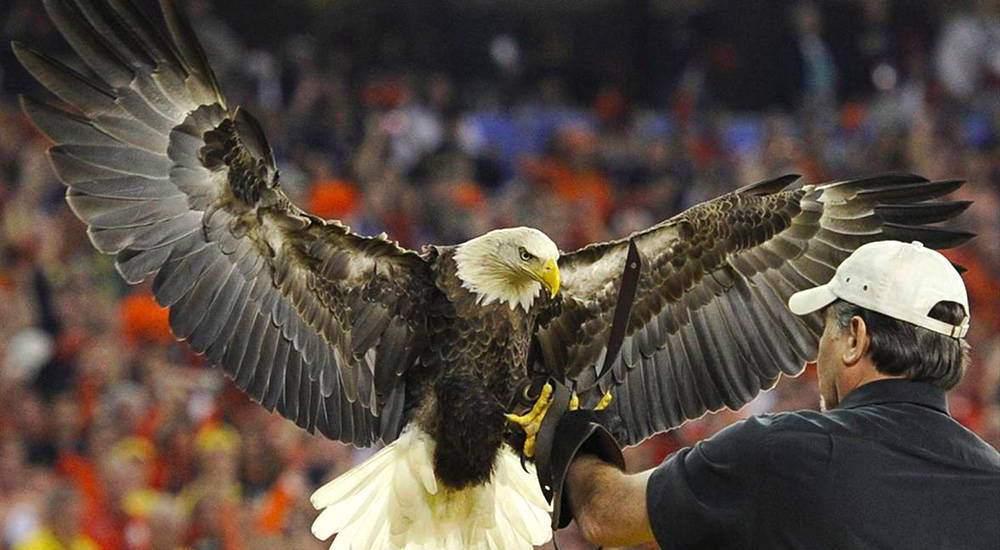 One Eagle is More Versatile Than Bo Jackson
He's appeared in 5 World Series, 3 Pro-Bowls, the Men's Final Four, and the Daytona 500. His name is Challenger, and he's a 28 year old male who came into the care of humans after falling out of his nest as an eaglet in 1989. While his handlers initially tried to release him back to the wild, efforts were not successful and no further efforts will be made because Challenger thinks he's, in fact, human. He now resides in the care of the American Eagle Foundation where his efforts to raise awareness have been credited with the species falling off the Endangered List. As a reward, he gets to headline even more sporting events than Bruno Mars and Beyonce combined.
---