How to Build a College Bar
Recently, we issued our first installment of the Duke Cannon Builder Series, in which we outlined the precise steps to build a barely functional and generally infuriating DMV. We're proud to announce that permits to build almost 620 new DMVs were pulled in the weeks that followed. With the change in seasons, however, we shift our focus to America's bastions of secondary education. In this installment, we provide the blueprints for building a staple of any college town: a wildly successful sh*tty college bar.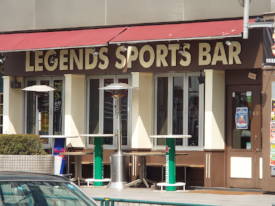 Branding is Key
When it comes to building a successfully crappy college bar, details like location, design, and level of service are of little relevance. Branding, however, is key. Be sure to avoid the pitfalls of a highfalutin name like "Ye Old Ale House," which will cater more to visiting parents than students. Also avoid leaning too heavily into the school mascot; the "Badger Bar" in Madison would be a triumphant failure. Instead, consider bland, one-word dude names popular in the mid-80s like "Rick's" or "Mitch's." Or, if you desire a sports theme, be sure to use innocuous term like "Scorekeepers" or "Touchdowns," which can easily be abbreviated by regulars to "S'keeps" and "TDs," respectively.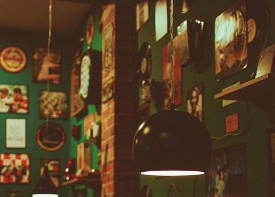 The Right Decor Sets the Mood
Every college bar in America will have a couple photos of the old football stadium and a framed jersey of some dude who went on to play two seasons on the Jets special teams. Of course, it's not what you put on the wall that matter; it's how to put in on the wall. Stolen decor from college bars was estimated at $37B in 2017, so, to avoid having that signed Marinovich jersey sitting on the basement floor of Sigma Chi, be sure to use at least a 3" carbon steel hex lag screw affixed directly into the stud to create a warm and comfortable environment your patrons will love.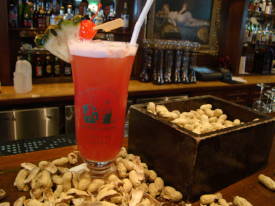 Drinks are Important
While cheap beer is a given, the most successful proprietors offer a dynamic beverage program designed to drive traffic during off-peak times. Consider specials on a Tuesday such as $1 Long Islands, a proven favorite among college town teens. Follow this simple recipe to maximize sales and profits:
½ oz. Yakovski brand vodka

¼ oz. Monsanto gin (B-grade)

¼ oz. Oxxo Unleaded Tequila

¼ oz. Mad Dog Rum-Like Liqueur

½ oz. Old Dirty brand Triple Sec

3 oz. flat Diet Rite

Garnish with an Odd Lots brand canned cherry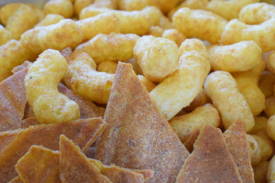 Install a Food Program
The most successful bar managers know that the right food pairings can take an enterprise to the next level. College bars that offer culinary delights generally yield 40% more profit and 20% fewer bar fights. Take a tip from Michelin-star rated chef Dana Masterson of "Charlies" in Ann Arbor. She recommends pairing Rum and Diets with a nice ensemble of microwave Costco pretzel-bites served with a side of artisan yellow mustard packets. For a more upscale audience, consider adding a little international flare with frozen taquitos paired with a luke-warm Corona.
The Right Music is Critical
Scientists who study group behavioral dynamics will tell you that the right music can have a huge impact on profitability. To be fair, however, what you play from 8PM-12:30 A.M. is not important. What is critical is playing the following four songs in succession from 12:30-12:42:
Livin on a Prayer

Pour Some Sugar on Me

Come On Eileen

Sweet Caroline
It's been proven that this 12 minutes of audio bliss has the power to raise human endorphin levels nearly 26%, which will have an even bigger impact on the bottom line. Also, Semisonic's Closing Time is the only appropriate song to play at 1:50 A.M.
---