Duke Cannon Good Folks Project: Chad Carter
Many of us take the privilege of being close to family for granted. For Chad Carter, his specialized profession of directional drilling frequently takes him away from home — separating him from his wife and two daughters for months at a time. Even between 12-hour shifts on the rig, however, Chad finds time to talk to his family every day and do things like help with homework or just remind them he loves them. For his selflessness, work ethic, and sheer toughness, we're making Chad our Good Folks Honoree for June — not coincidentally the same month as Father's Day.
A NO-BS INTERVIEW WITH CHAD CARTER, DIRECTIONAL DRILLER

DC: How did you get into the oil drilling industry?
CC: I got into the oilfield when I was in junior high — my dad (who passed away when I was a freshman) was a pipe inspector, and my friends and I would go out to clean and drift drill casings for extra money instead of mowing yards. After graduating high school, my stepdad asked me if I wanted to get into his company's drilling rig to make some money. I really enjoyed the work in that summer oilfield. I went to school off and on, but I kept coming back to the oilfield. Finally, in 2004 I decided that the patch was where I wanted to make my mark for good, and I started working my way up the ladder. By the end of 2006, I began my move towards directional drilling.
What's a normal day like for you on the job?
I wake up at 4 AM and get a shower — I've used Duke Cannon products now for almost three years. I head to the kitchen on location and make a quad espresso with a little sugar and shoot it down. I get to the safety meeting by 5:30 AM, get safe and then head up to the rig floor for most of the day. I check in with the directional driller who worked at night to find out what's been going on, then I start checking emails to see what needs to be done.
I follow the well plan and reposition the pipe for 12 hours a day, keeping up with reports and information from every three joints of pipe that we drill down. I work with four different rig crews, two different tool pushers, four different company men, and three MWD (measurement while drilling) workers throughout the course of the day. I pretty much have to calm somebody down most of the time — usually nothing goes to plan.
Every morning I find a moment to text my oldest daughter "good morning" and "I love you" and talk to my wife and both daughters when they are on their way to school. I try and do all the normal family stuff from a couple hundred miles away, every day.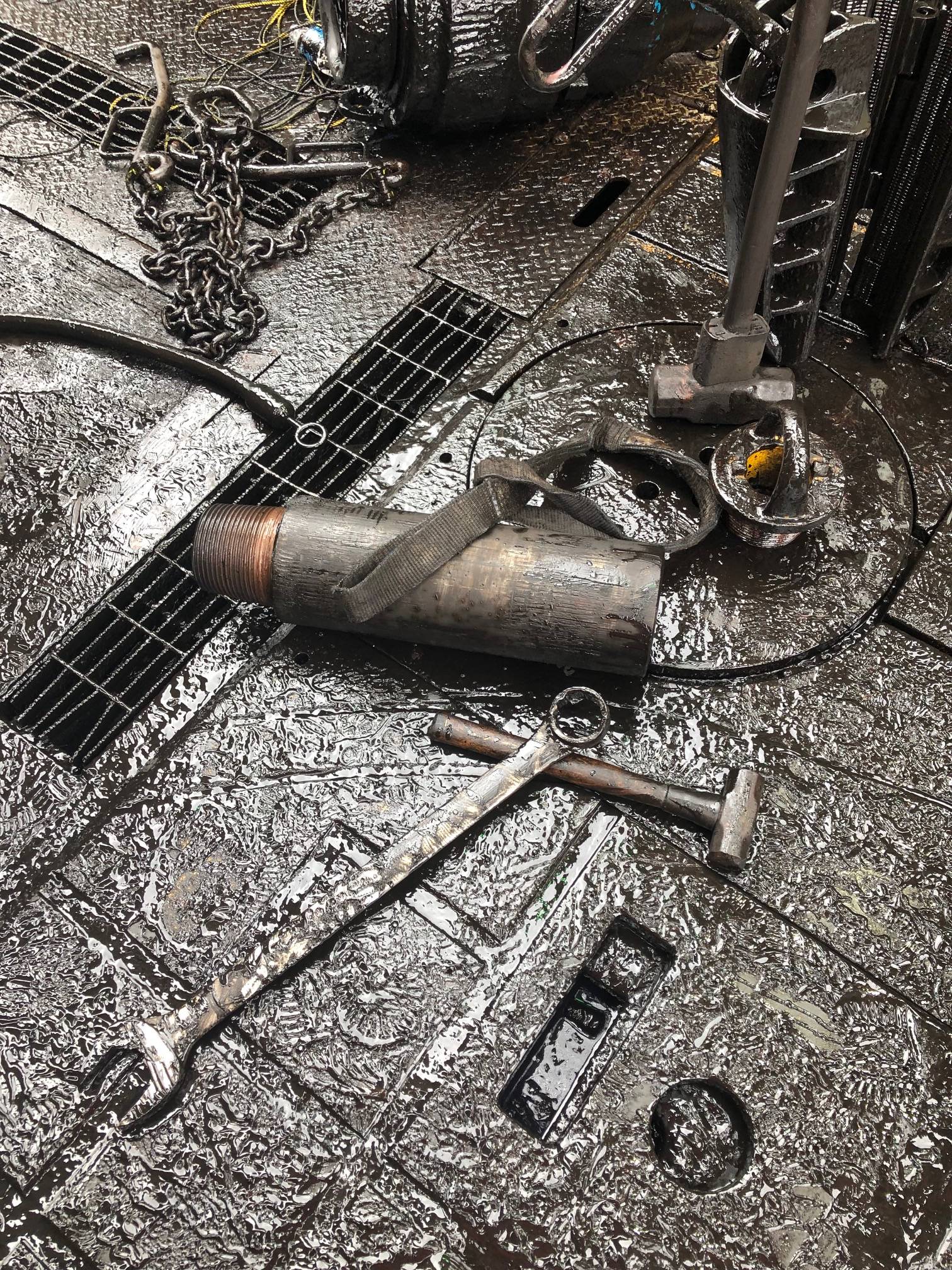 Can you tell us more about your travel schedule and how you keep in touch with your family while you are away?
I don't get a travel schedule. We come out to the rig when we are called out, and go home when we finish the job. Right now I am working just north of Quinton, Oklahoma. We can drill one well on a pad or five wells on a pad (multi-well pad drilling is when multiple wellbores are drilled from a single, compact piece of land). One well normally takes 21 or so days to complete, so you can tell I miss a lot of my wife and of my two daughters growing up.
We normally keep our iPhones, and I get to FaceTime my wife and girls. Right now, AT&T has little to no service where we are working, so I had to go get a prepaid phone to call and text them.
How do you keep a level head when you're on the road for long periods of time?
Puzzles and drawing keep me open to new ideas, and creating something new keeps my mind sharp. I also like watching things like Game of Thrones, college football, UFC. We play practical jokes on each other, get into water fights or relax by cooking dinner for ourselves and others.
Most of all, I remind my wife and daughters how much I love them and miss them. I try my best to be the best husband and father I can be from hundreds of miles away, for months at a time. Sometimes I get onto the internet and look stuff up so I can help my girls with their homework where I can.
Why do you think you gravitated towards this kind of highly demanding work rather than, say, sitting at a desk and processing microwave recalls?
I like the money for one, and I have always liked being challenged mentally and physically. There are not a lot of people that can do what I do and make it. Knowing that and seeing how much things change day to day and adapting to new technology constantly pushes my mind and stimulates it. I am always learning something new. I've become a quick thinker and problem solver who can learn to adjust to anything.
Which Duke Cannon products keep you clean after a day on the rig?
There are so many. Productivity soap, Fresh Cut Pine soap, Campfire soap, all in the tactical scrubber. Also the bourbon solid cologne and shaving cream.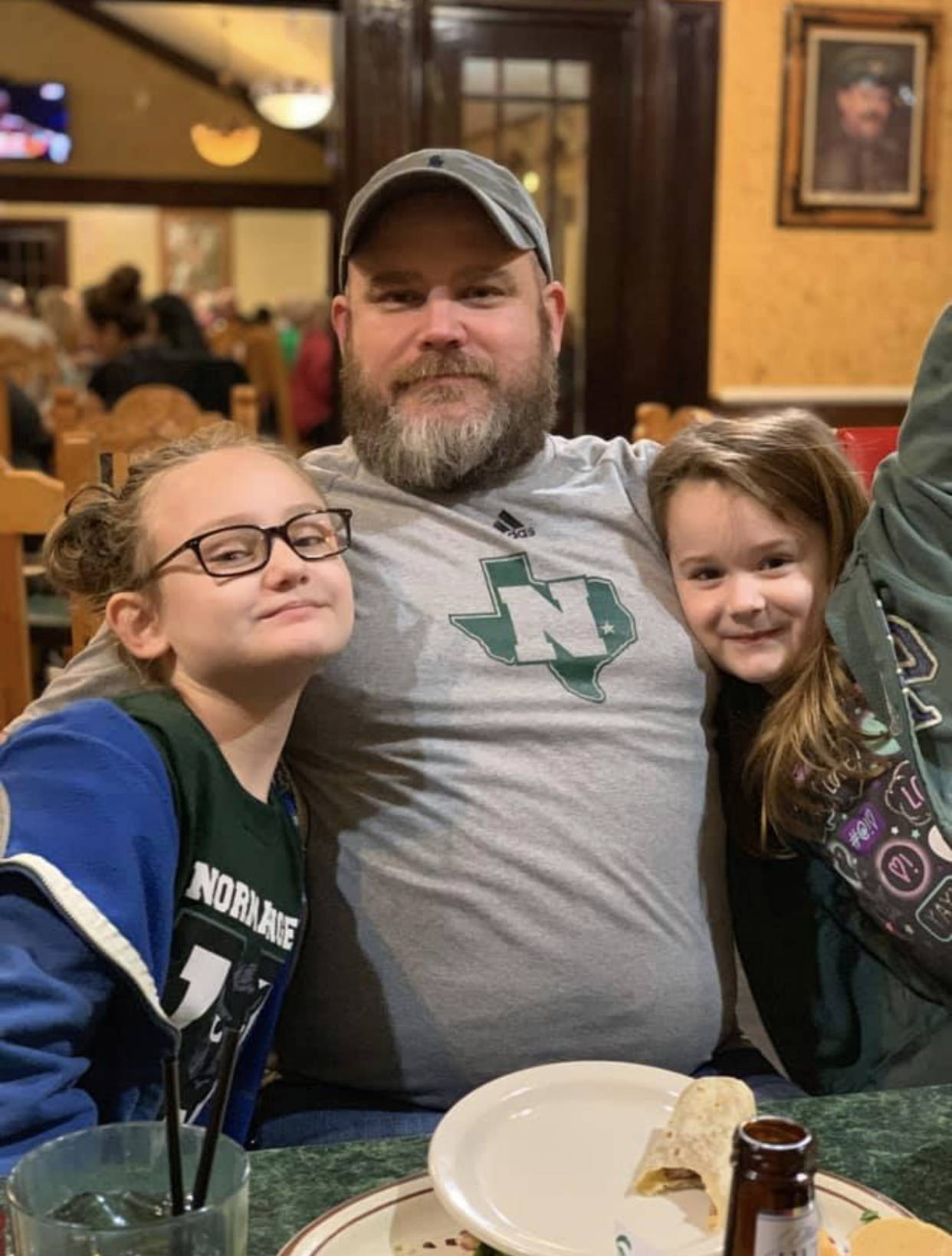 ---