Duke Cannon Visits Camp Ripley
A group from Duke Cannon Supply Co. recently took a break from making soap to trek 90 minutes north on Highway 10 and visit our old friend Sergeant First Class Joshua Guyse at work. En route, we passed a collection of down-home roadside establishments with classic names like Carl's Firearms Training, the 10 Spot Bar and Lounge and a thrift store featuring a large, outdoor pirate guillotine — aptly named "Treasure City." If you ever need a preserved crocodile head or used lawn ornaments, we have the place for you.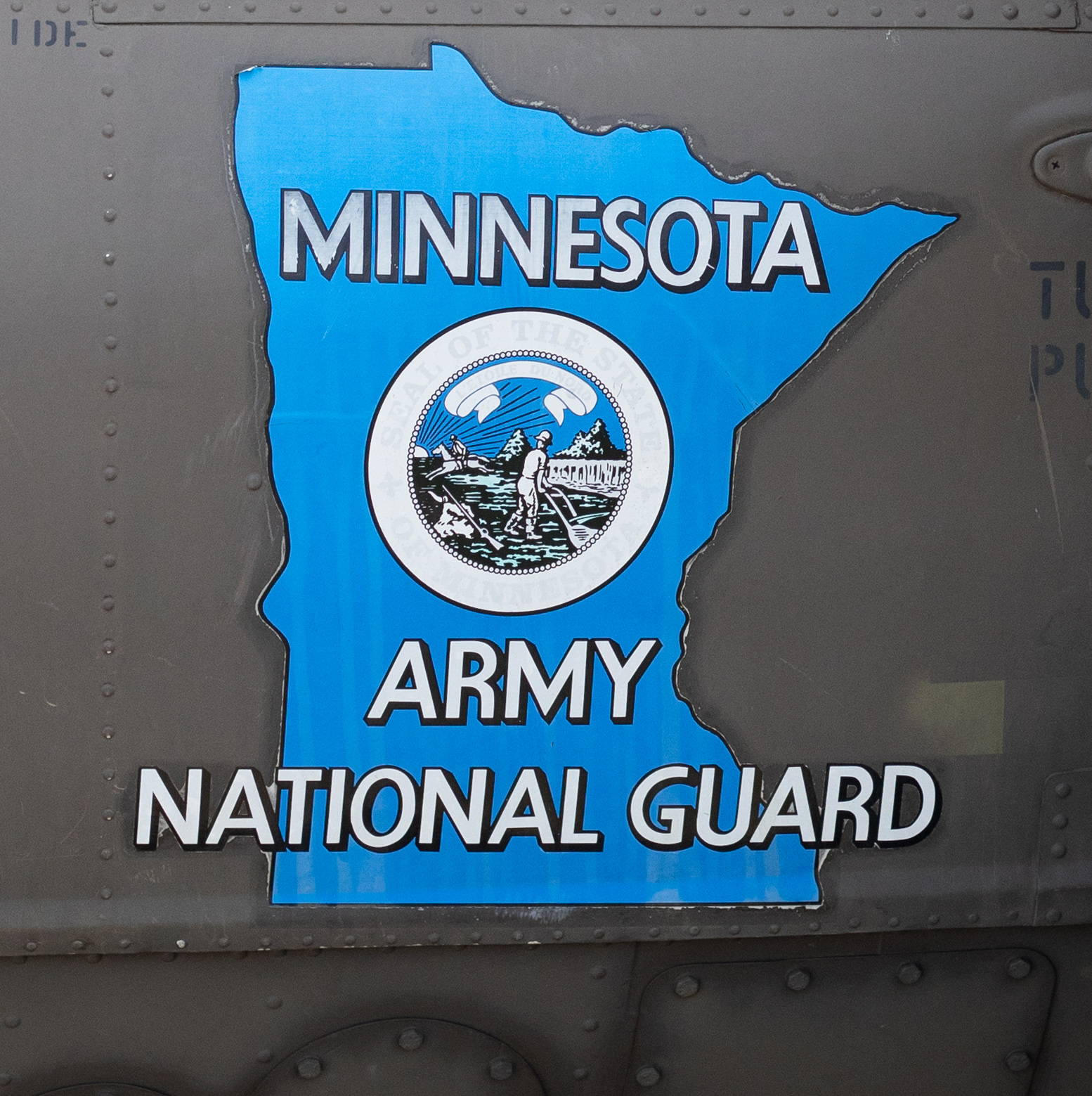 Before long, the travelers from Duke Cannon arrived at Camp Ripley — a 53,000-acre military training facility operated by the Minnesota National Guard. Built in 1930, the camp was named after Brigadier General Eleazar Wheelock Ripley, hero of the War of 1812. Tons of history resides inside the Camp Ripley walls, including the remains of Fort Ripley, a military post built in 1848 to help keep the peace among quarreling local factions, and the Minnesota Military Museum, a place at which we could have stayed for hours on end.
These days, SFC Guyse works at Camp Ripley as a senior infantry instructor. But just a few years ago, Guyse was overseas with Bravo Company 2-135 Infantry on deployment in the Middle East. It was then when fledgling brand Duke Cannon started asking SFC Guyse and his unit to help review and test products in the field, and he gladly obliged.
Classic Duke Cannon products like the Big Ass Brick Of Soap and the Standard Issue Shaving Cream went through testing with SFC Guyse and company before being approved for customer use. If they didn't pass the requirements of the folks on the front lines, Duke Cannon went back to the drawing board.
"It's important that people in the field test the products," SFC Guyse said. "You try something for five minutes in an office and it's awesome. But does it work for one day in the field? What about 10 days? As an infantryman, we went days or weeks without taking a shower. Grooming can be exceedingly difficult."
Before heading back to the United States, SFC Guyse and his unit from Iraq all signed a B.A.B.O.S. and sent it back to Duke Cannon Headquarters as a memento, something the company still treasures very much to this day. SFC Guyse keeps in touch with the company and continues to provide ongoing insight as a consultant and friend.
"I can honestly say that Duke Cannon has traveled the world — it's been with me in Iraq, Kuwait and Afghanistan," SFC Guyse said. "The products themselves are excellent. They don't have a bad product. Additionally, near and dear to me, the products are made in the United States, and they give back to veteran organizations. Two years ago, I helped Duke Cannon serve breakfast to veterans on Veteran's Day, and there was no price we could put on that experience."
Due to his overwhelming sense of honor and humility, SFC Guyse will tell you that he doesn't need to be thanked for his service, a statement which fights with our overwhelming sense of gratitude for the commitment and sacrifice he and his fellow soldiers have made for our country. But we will thank him publicly for everything he's done, and continues to do, to help Duke Cannon Supply Co.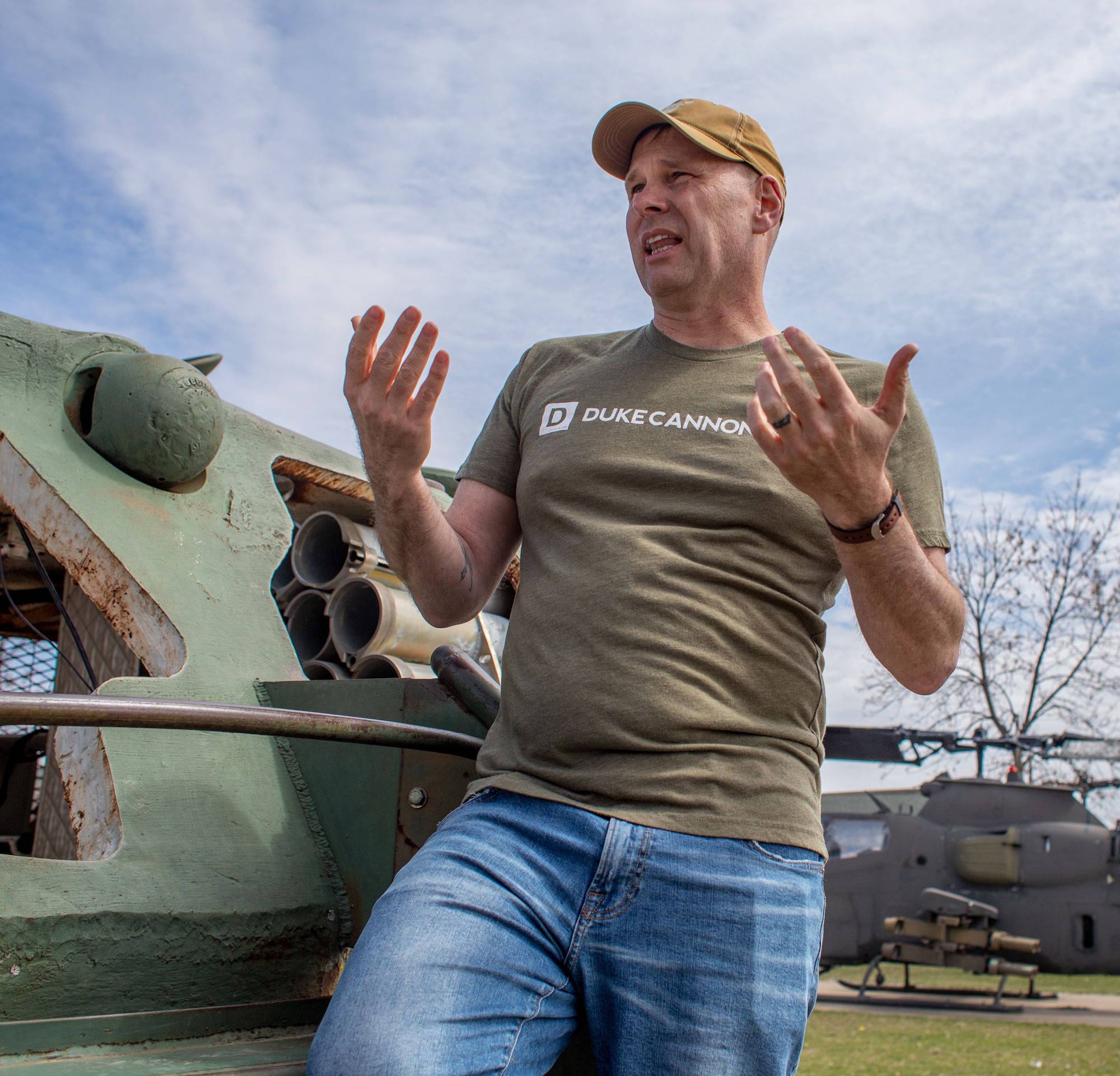 ---