Duke Cannon on "Office Hunters"
It's happened to all of us. You flip on the tube with the intention of watching wrestling or maybe a rerun of Knight Rider, and inadvertently you find yourself engrossed in the journey of Kurt and Debbie trying to find the perfect 3BR/2Ba colonial outside of Charleston. This black hole of real estate reality is called House Hunters, and it is perhaps the most important cultural phenomenon of our generation. Considering that we are looking to move our Duke Cannon office in the near future, it occurred to us that we will need to make our current space more appealing to future tenants. So, here are some of our office's finest attributes, as viewed through the rose-colored lens of House Hunters.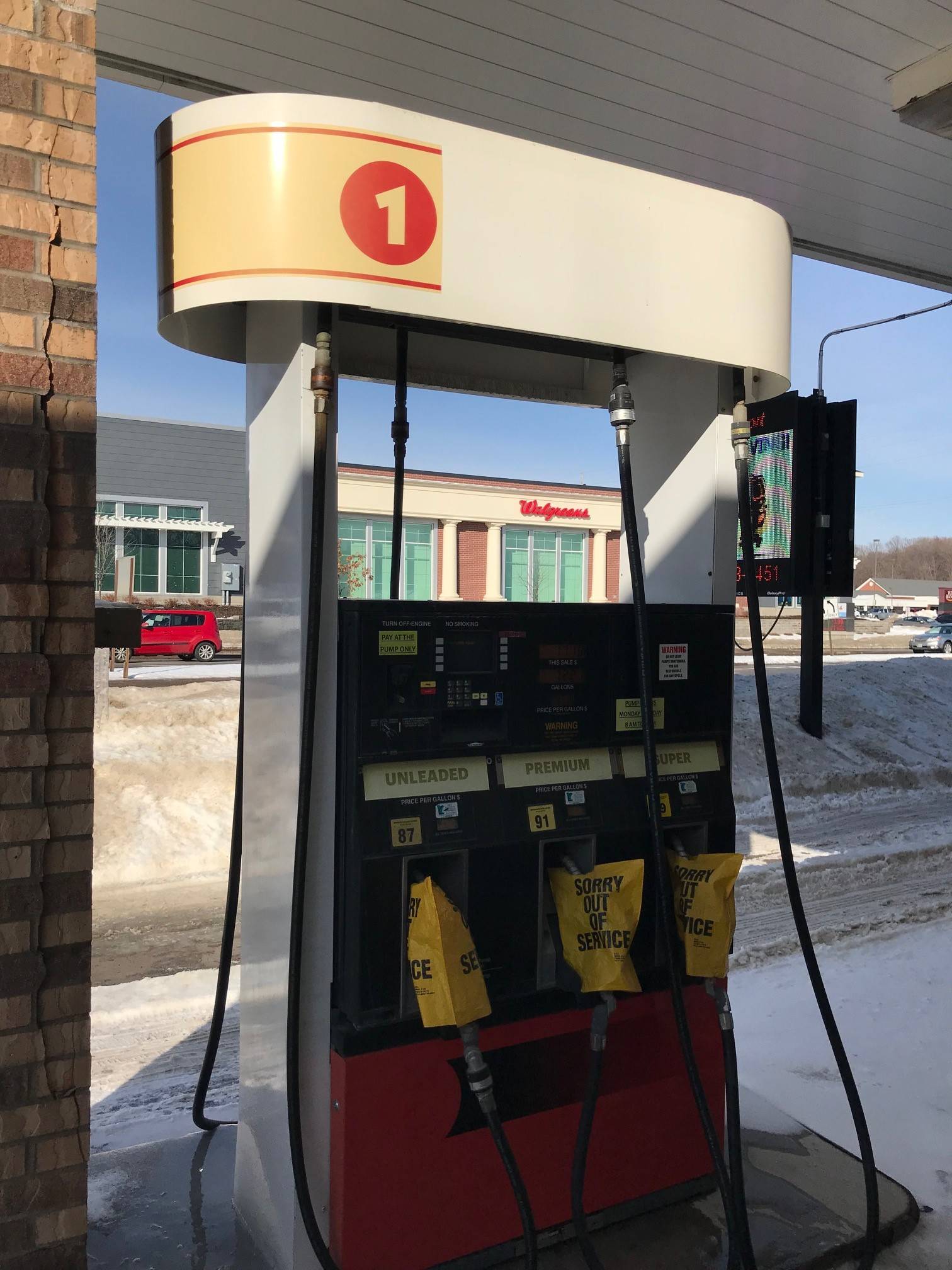 Location is critical on House Hunters, as every couple would love to have a huge yard with ample privacy on a quiet road that is somehow within walking distance to shopping and dining. Our office does not offer quiet, privacy, or even a yard, but it does reside at the epicenter of culture and convenience. Across the street is a Walgreens where you can buy local artisan Old Dutch Dill Pickle Chips or even score 2/$5 on Monster Energy Drinks. Adjacent to our property is a defunct gas station that appears to be a perfect front for money laundering. And don't get us started on the culinary options. We are just steps from Restaurant Row, where Jimmy John's and Noodles and Co. push the boundaries of what's possible in food.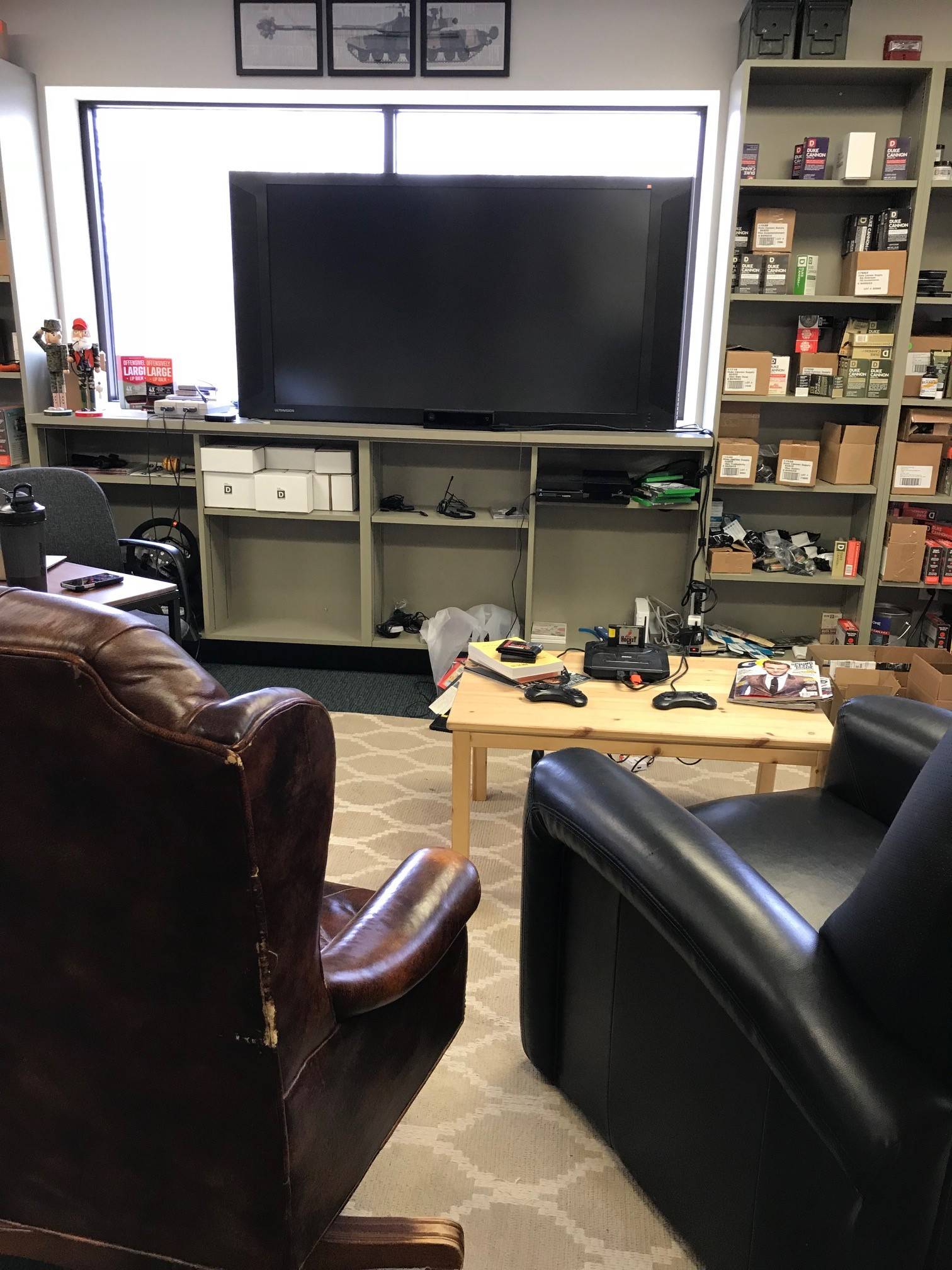 Open Concept Floorplan for Entertaining
It's an unwritten rule that you can't get on House Huntersunless you "love to entertain." Our spacious entertainment area does not disappoint as it features a 42 in. tube TV connected with the latest Sega Genesis technology and three random chairs inherited from the previous tenant. A nice Ikea rug on which my dog booted last week brings the whole room together. Simply put, for the House Hunters couple who loves to entertain their huge network of friends, it's the perfect place to host both sets of parents and your co-worker, Trish, while drinking red wine at the end of the episode.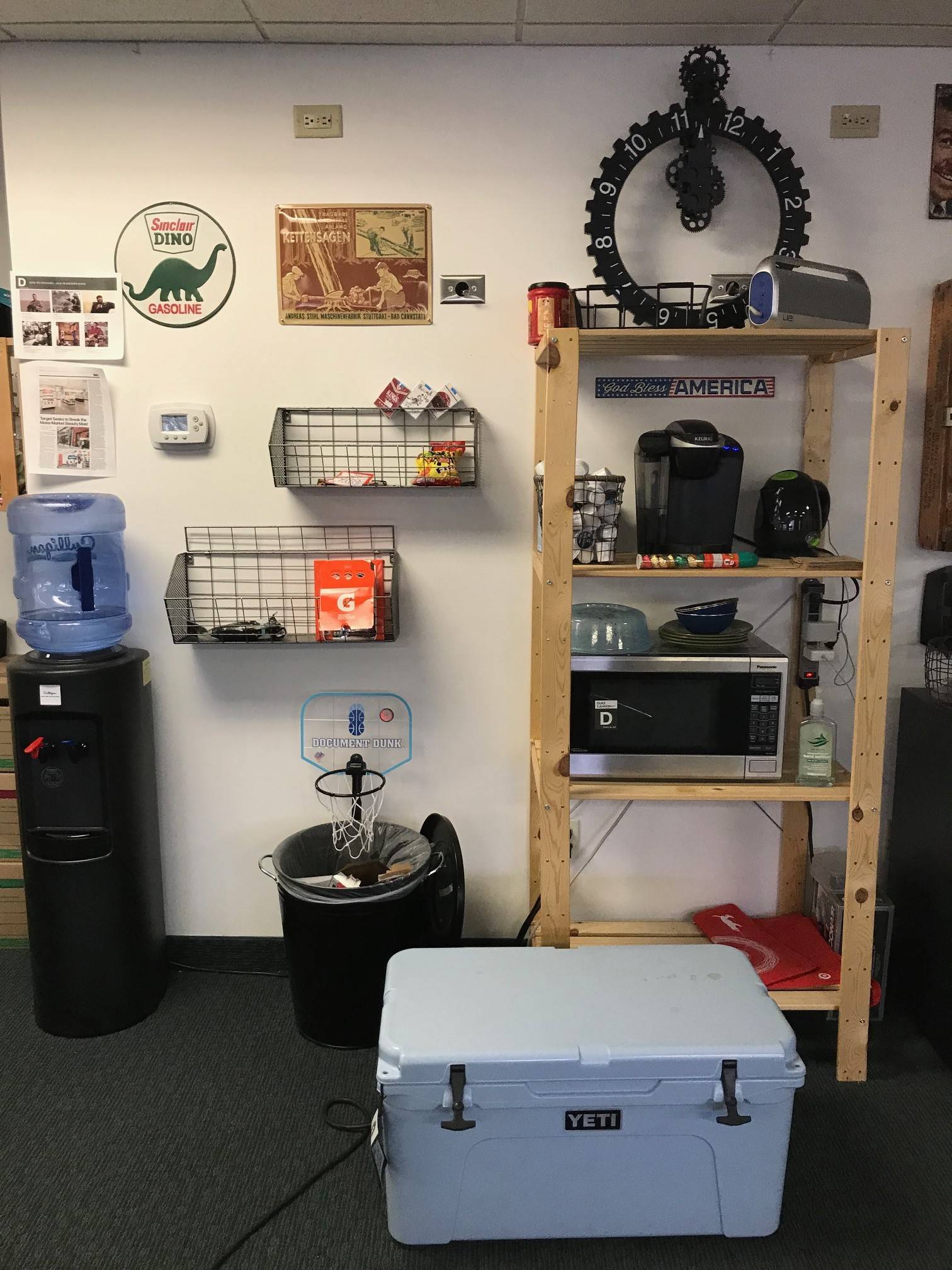 Every couple on House Hunters features one spouse who "loves to cook" and another who "isn't much of a chef, but loves to eat," so a modern, functional kitchen is a must. And while our kitchen lacks certain amenities like plumbing, it does feature a handsome, stainless steel mini-fridge and Panasonic microwave, capable of cooking a Hot Pocket to completion in less than the 2:00 suggested time! Throw in ample snack storage, a Culligan water dispenser, and a Yeti cooler that houses empty beer boxes, and you have everything you need for the most discerning foodie buyer.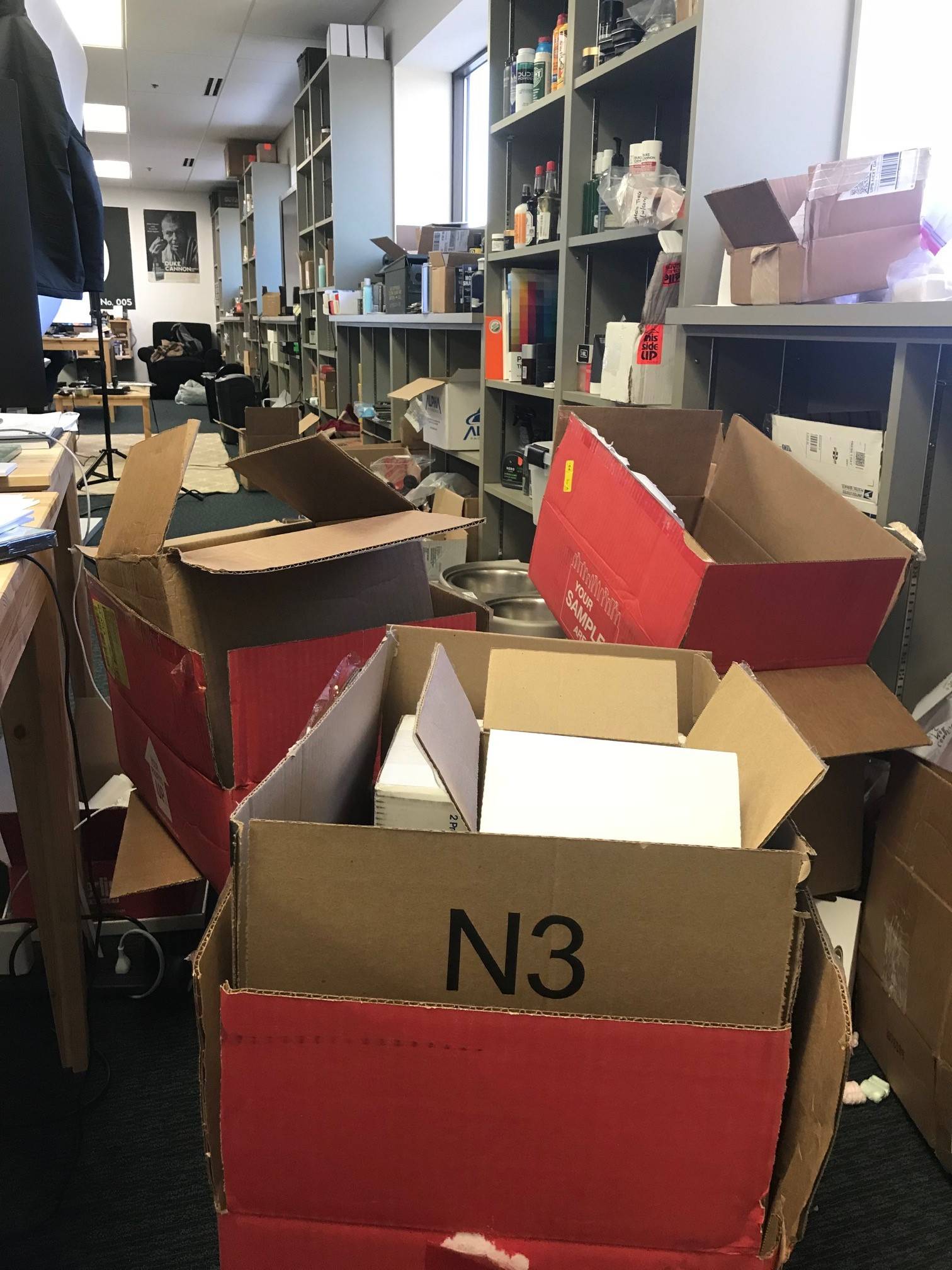 Ample Storage For Him and Her
According to the stereotypes perpetuated by House Hunters, the average woman has 197 pairs of shoes, while the average man has a bunch of "sports crap" that cannot go in the common areas. As such, ample storage is a must! Our office features tons of excess floor space that is the perfect place to stores empty boxes for reuse. What we give up in accessibility and safety, we more than make up for while saving up to $3.00/box at the UPS Store. Buyers will love saving money while storing their collectibles on the floor between the desks and windows.
---