Duke Cannon Good Folks Project: Kate Melcher
Some folks ask what their country can do for them. Others ask what they can do for their country. When it comes to Kate Melcher, the better question is: what haven't you done for your country?
Kate started her career as a researcher supporting Supreme Court Chief Justice Rehnquist and later worked as an aide to three US Senators, but the events of 9/11 prompted a career change. "I wanted to fly. I wanted to be as close to the action as possible," says Kate. And so she enlisted with the US Army, became class leader, rose to the rank of Captain, and earned her wings as a rated Apache helicopter pilot. She wore the uniform proudly for 8 years before beginning a civilian career with a commitment to, in her words, "support her military brothers and sisters." She serves as Executive Director Emeritus of Fisher House Michigan, generally described as a "Ronald McDonald House" for families of veterans. She most recently assumed an additional role as program manager of Buddy-to-Buddy, a peer-to-peer program that trains volunteer veterans to provide support to fellow veterans and service members. A recent winner of "Veteran or The Year" Honors from the Michigan Fitness Foundation, we could not be more proud to add the slightly less vaunted title of Duke Cannon Good Folks Project Honoree for April, 2018.
Kate, we are humbled to know you, and we thank you for your continued service to our country.

"I'm obviously partial to Apache, but I would take an MD-500 any day."
A No BS Q&A With Kate
DC: What drove you to a career of lifelong service to your country as opposed to, say, being a full-time Youtube celebrity?
Kate: I guess I'm not that fashion-forward. Also, I was raised in a community that taught all of us the importance of taking care of one another. It takes a village… no man is an island… we learned those concepts as kids and continue to live them today.
DC: How does Fisher House help veterans?
Kate: Simply put, a Fisher House is like a Ronald McDonald house for the families of Veterans and Service Members. With 650,000 Veterans in the state of Michigan, it's time for our state to have a Fisher House to help them access the care they have earned. Michigan's first Fisher House will be built near the Ann Arbor VA in 2019, and the 2nd was just approved for the Dingell VA Medical Center in Detroit… because a family's love is good medicine.
DC: What challenges do you overcome during a typical day?
Kate: This question is the worst… it's different every day, so I'm not entirely sure how to answer. Honestly, the biggest challenge of my day is making my bed. Working with others to create solutions for the big things comes naturally for me. But it's the little things like laundry, vacuuming, and keeping a tidy desk that are a real challenge.
DC: When you're sitting in stop-and-go traffic, how much do you miss being in a $20M AH-64 Apache Longbow Attack Helicopter?
Kate: Doesn't everyone wish they had a helicopter when sitting in traffic? I'm obviously partial to the Apache, but I would take an MD-500. Those little birds can turn on a dime and give you 9 cents change!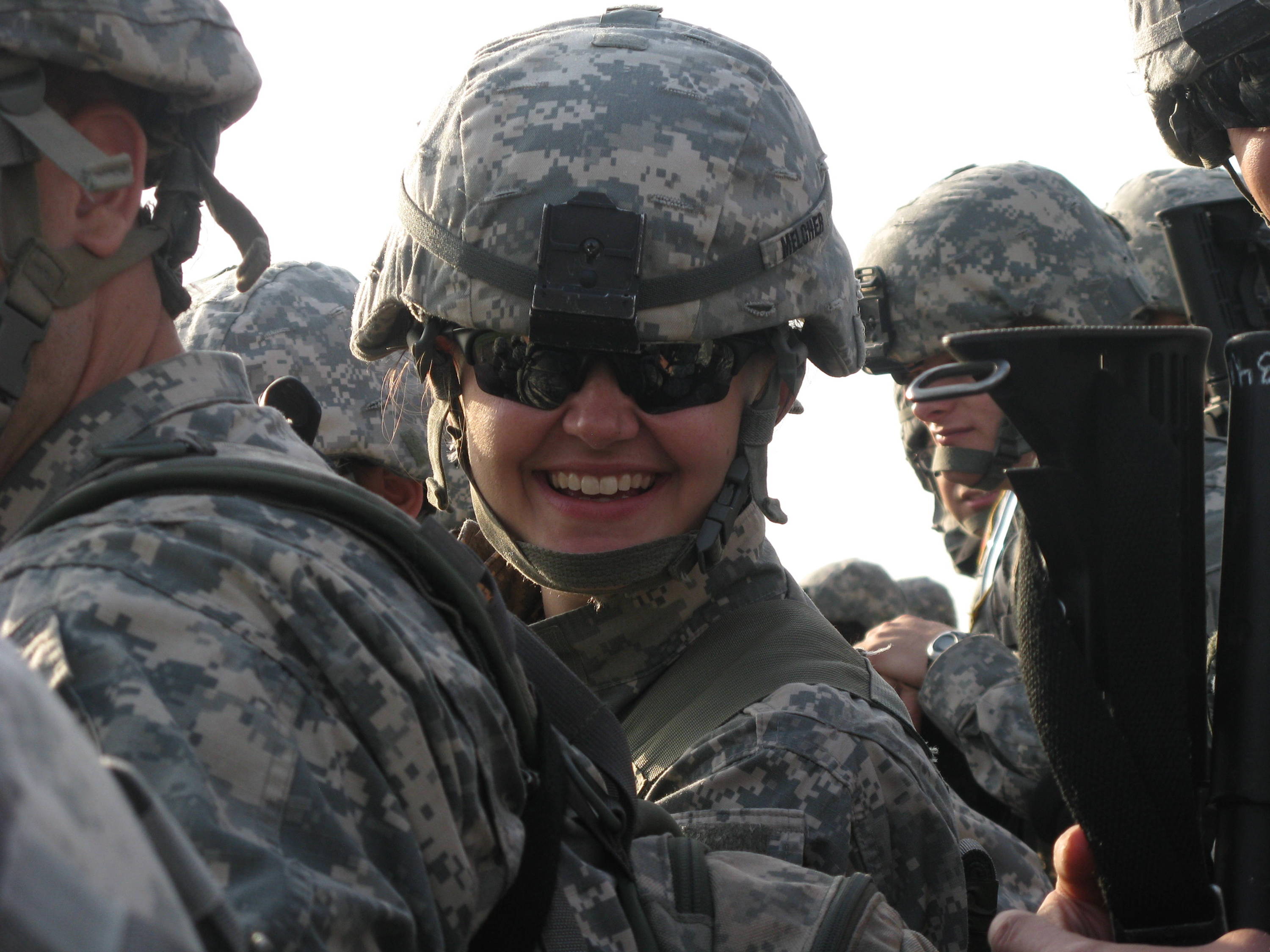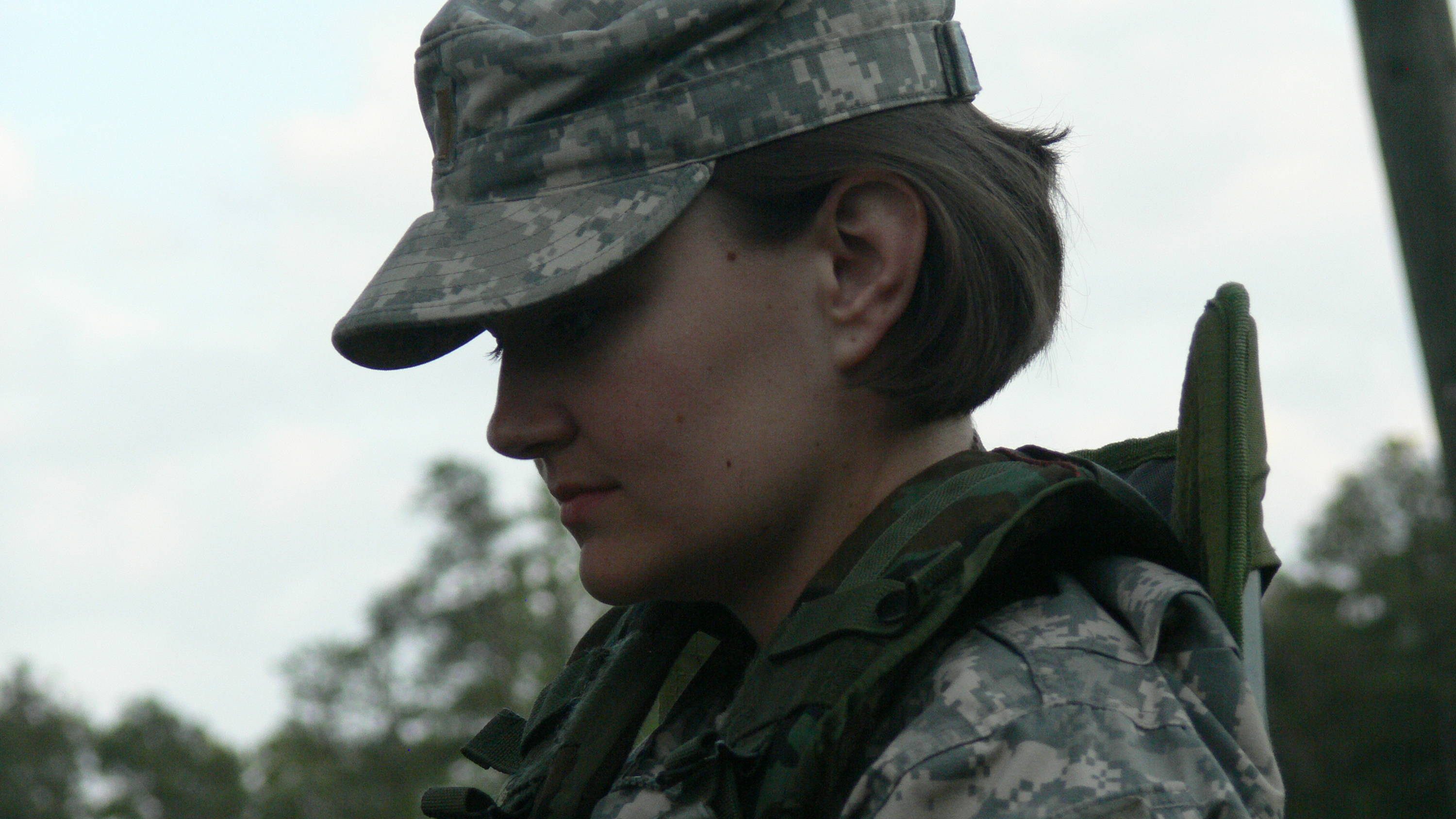 DC: Other than the groundbreaking 80s hit TV show, Airwolf, what inspired you to become a helicopter pilot?
Kate: While I must admit that my desire to be Stringfellow Hawke was a small part of choosing that career, it was actually more about protecting our Infantrymen. I was working in the US Senate during 9/11 and when the subsequent wars in Iraq and Afghanistan started. Sitting in an office in Washington seemed like a terrible way to spend these wars and I believed I might help bring more of our men home if I could fly close air support missions. I never had the chance to deploy, but serving in whatever role the Army needed will continue to be the honor of my lifetime.
DC: We understand you're an accomplished knitter. What's the most badass thing you've ever knitted?
Kate: A Wonder Woman hat, obviously. Also, everything from socks to sweaters to mittens. Knitting calms the mind and allows for quietly social interactions. It's a wonderful way to be alone, together. Knitting is incredibly powerful.
DC: You were one of the very first Duke Cannon customers. What possibly compelled you to take a chance on our fledgling company?
Kate: I believe in taking chances on people. At first blush, I thought the Big A$$ Brick of Soap was a novelty item with a rich military history. It wasn't the soap I was taking a chance on, but my high school friend who co-founded the company. He was marketing the soap and he deserved my support. I wasn't wrong. Today, this company is about amazing people AND amazing products.
In honor of Kate's continued service to her country, Duke Cannon Supply Co. is proud to donate $4,000 to Buddy To Buddy, a program that trains volunteer veterans to provide peer support to other veterans.
Learn more about Buddy to Buddy here.
---