Duke Cannon Good Folks Project: Catherine Zinkl
Imagine this job description:
"Team members wanted to dedicate hundreds of hours of training to qualify to work in extremely dangerous conditions for zero pay."

Sure, this job may not be for everyone, but then again, not everyone has the profound work ethic, bravery, and passion to help others like Catherine Zinkl. Our Good Folks Honoree for July, Catherine is a volunteer wildland firefighter whose "typical" day may last 16 hours working in air conditions approaching 110 degrees. When not fighting wildfires, she works as a 9-1-1 dispatcher or "relaxes" by maintaining a small farm with her active-duty Marine husband, where they raise goats, pot belly pigs, chickens, and turkeys.

On top of all that, word on the street is that Catherine enjoys hunting and fishing, sharing laughs over cold beers, and handling a mean chain saw. So yeah, we're beginning to think we named our company after the wrong person.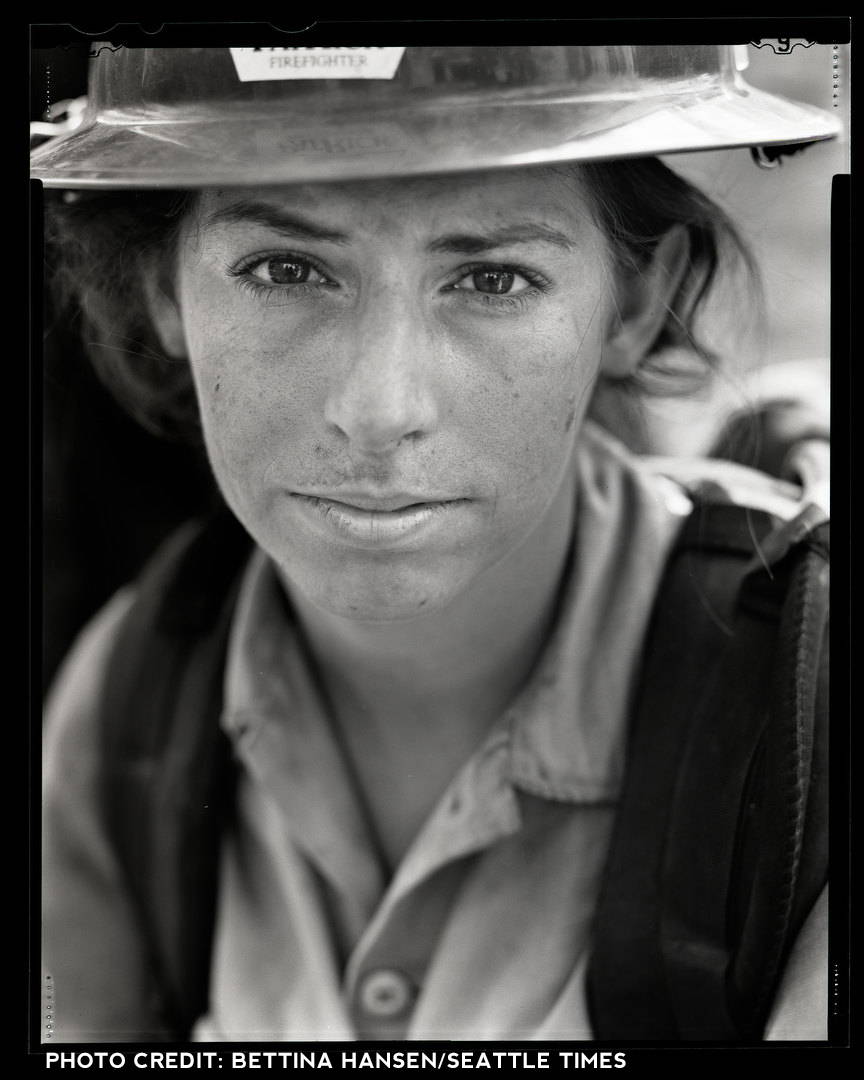 A No-BS Q&A With Catherine Zinkl
DC: What is your typical workday like?
CZ: Coffee! No matter what job it is, coffee is the start to my day. It depends on the job whether I start in the morning or at night. As a volunteer firefighter, I get up early, get to work to do rig checks, bullshit with buddies until it's time to train or run a call. At the dispatch center, I get to work, plug in my headset and be ready for whatever call is coming my way; it could literally be anything!
DC: We were told that you wield a pretty mean chainsaw. What tips can you give chainsaw beginners in order for them to reach their full potential?
CZ:
Don't run with a saw.

A sharp chain is easier on you and the saw.

Don't stand under the tree when it's about to fall.

Make sure the tank is full BEFORE you go to the back of the property or up a hill.

Don't drink and saw.

Have fun, don't chase people (they tend to look down on that for some reason).
DC: Why did you decide to pursue multiple demanding and sometimes dangerous professions, instead of say, blogging about television shows for a living?
CZ: Honestly, I've always admired someone who can actually use their hands to work, who wasn't afraid of getting dirty. Adrenaline is a crazy, fun addiction. I think I'd be the worst blogger ever. Not only do I lose cell service or wi-fi when I step out of my house, but I guess today's generation cares only about appearance; no one would want to read my blog when it's about life on a farm or actually working for a job! (Duke Cannon respectfully disagrees with this last statement.)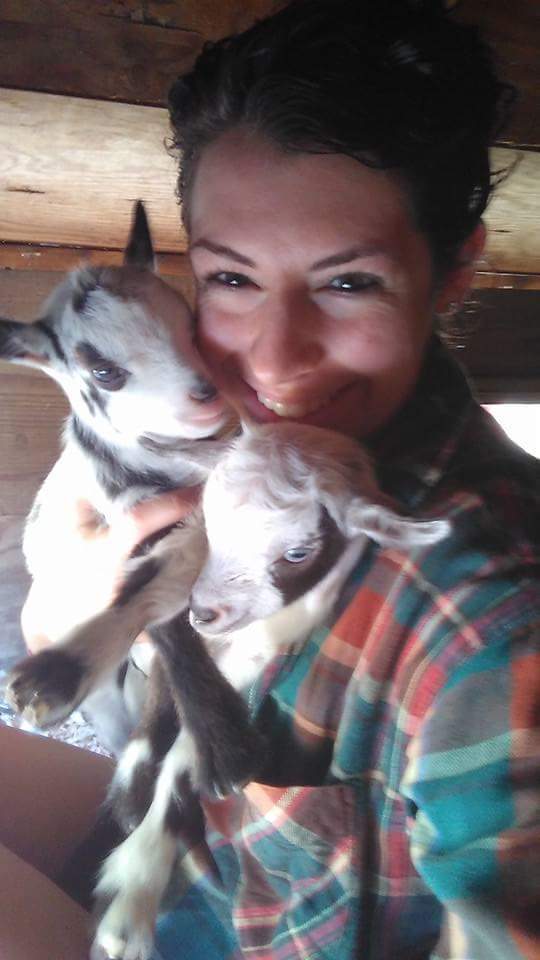 DC: When is the last time you've decided to take a "me day" by sleeping in until 11 and indulging in a little pampering?
CZ: Technically, every day I work night shift I get to sleep in until 11, maybe. Even on my "days off", I have my small farm, property to take care of, and a husband in the military, so who knows when he gets to be home! With that kind of responsibility, you have other lives that are depending on you and you can't just have a day off from them. The days I "pamper" myself are when I get to sit and hold a new goat kid, play with freshly hatched chicks, or enjoy a beer in the sun after splitting wood.
DC: When it comes to kid's books, toys and songs, goats never seem to get the same attention as other farm animals. Can you explain why goats are just as great as more popular farm animals, like cows, horses and pigs?
CZ: Three reasons goats are awesome:
The babies are ridiculously cute when they bounce around and knock over their siblings.

They'll eat anything, which is great when trying to clear brush.

Goat cheese is by far the best cheese out there!!!
DC: Since you're training to be a 9-1-1 dispatcher, what are some emergency dispatching skills that you think all people would be wise to employ in their everyday life?
CZ: Use common sense, this applies to any job. Know your whereabouts. I unfortunately can't read minds yet so we won't be able to send help until you know where you are. Make sure you know how to laugh at life. Life is too short to be too serious!
DC: What Duke Cannon product should every volunteer firefighter/9-1-1 dispatcher use?
CZ: The pouch for the soap on the rope is my favorite with a bar of your bourbon soap in there. Fortunately, you can't go wrong with anything you order here!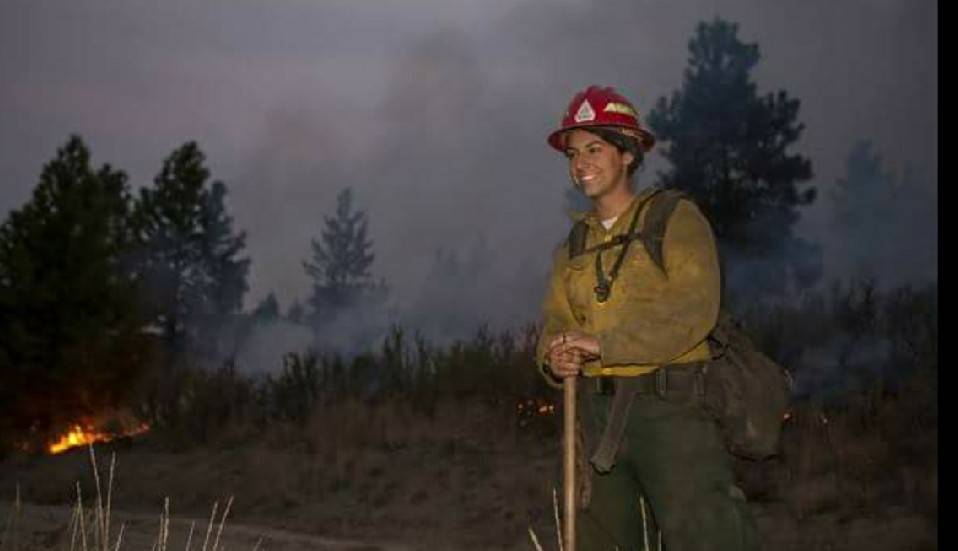 ---