PROPER COLOGNES
NEW FROM DUKE CANNON

Forget the colognes advertised with shirtless fellows emerging from the water or moody guys hiding in the shadows for no apparent reason. When it comes to defining his signature scent, a man doesn't need anything too fancy. He simply needs a Proper Cologne.
Inspired by nature, Proper Cologne™ is made with clean, naturally derived fragrance oils, crafted in small batches, and housed in a no frills, modern apothecary style bottle. Available in three scent camps with six distinct offerings, each fragrance is a subtle scent enhancer to be discovered, not announced.
Free of allergens, parabens, and phthalates
---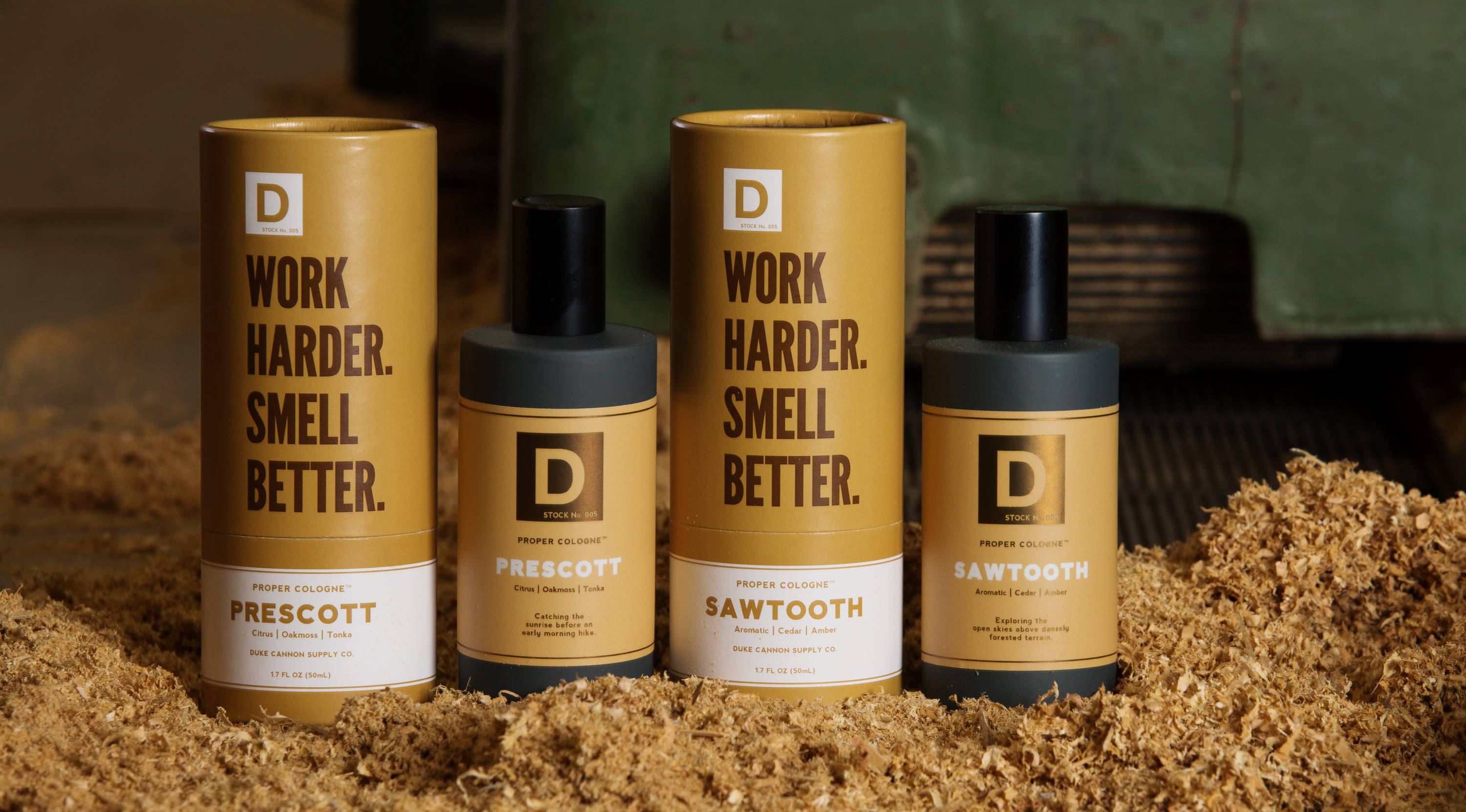 With Prescott & Sawtooth, you'll feel and smell like you just took a walk in the Sequoia National Forest even when you're stuck indoors processing insurance claims.  
Sawtooth is a light, bright woodsy blend that harkens to vast open skies punctuated with dense cedar and raw amber. It smells like exploring the open skies above densely forested terrain.
Prescott is a rich, woodsy blend with notes of light citrus and green nuances of tonka bean and oakmoss. It smells like catching the sunrise before an early morning hike.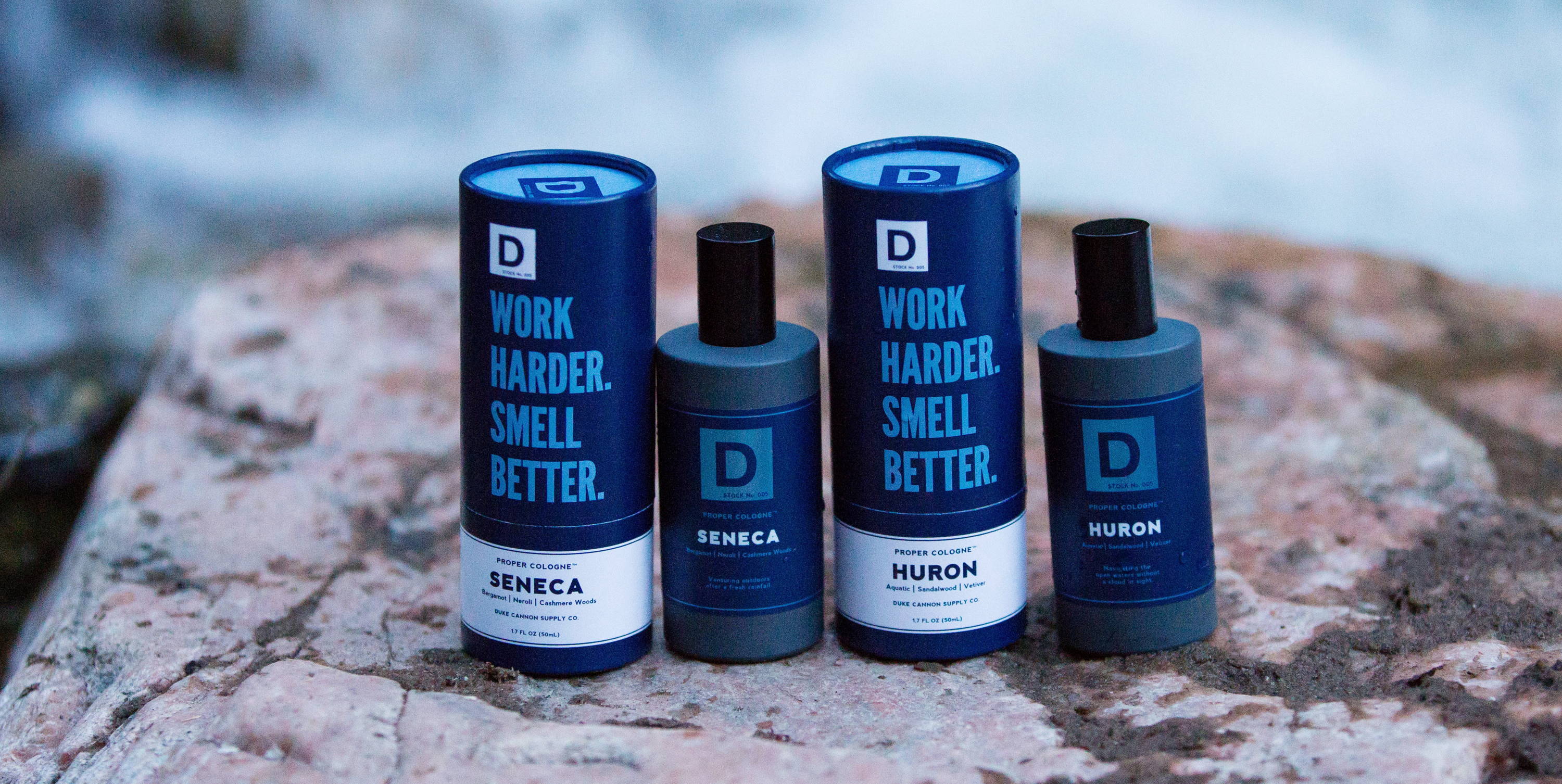 The aquatic scents of Huron & Seneca will remind you of visiting the lake shore with good friends and a cooler full of refreshments. These colognes will give a nautical feeling even if you're spending your days in Terre Haute, Indiana.
Huron is a light and invigorating aquatic blend of ozonic marine, sandalwood, and vetiver. It smells like navigating the open waters without a cloud in sight.
Seneca is a rich and complex scent that blends an aquatic foundation with earthy undertones of tobacco, amber, and cashmere woods. It smells like venturing outdoors after a fresh rainfall.